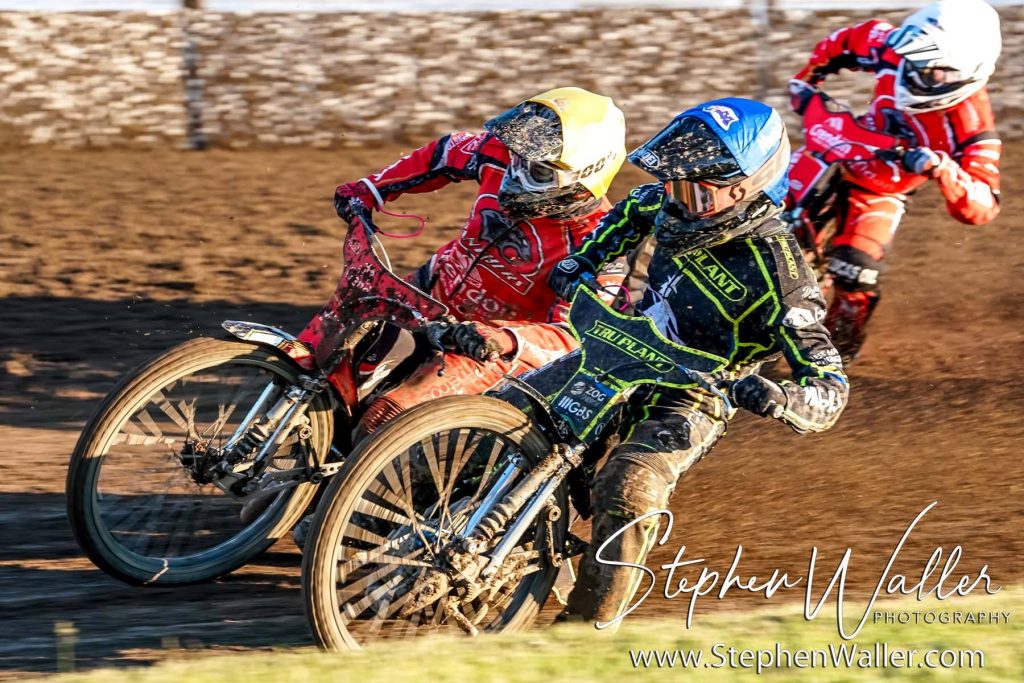 THE SCORES…
IPSWICH 49: Cameron Heeps 13+2, Richard Lawson 11+1, Danny King © 11+1, Chris Harris 8+1, David Bellego 5, Coty Garcia (g) 1. Team Manager: Ritchie Hawkins
PETERBOROUGH 41: Scott Nicholls 13+1, Rohan Tungate 8+1, Aaron Summers 7+1, Charles Wright 6+1, Bradley Wilson-Dean 5+1, Kyle Newman 2+1. Team Manager: Carl Johnson
REFEREE: C. Turnbull
VENUE: Foxhall Stadium
MEETING SPONSORS…
Zog Energy – Zog Energy is a domestic energy supply company started by two double Queen's Award-winning entrepreneurs. The sole purpose of Zog is to provide its customers with the best possible value energy.
Scott Properties – Scott Properties is a family run, self-funded, and respected Strategic Land Promoter operating throughout East Anglia and the South East of England. Their principal activity is the identification, acquisition and promotion of land through the planning system. They work on a partnership basis with landowners and Local Authorities to realise maximum development potential from land assets.
PREMIERSHIP TABLE
| | | |
| --- | --- | --- |
| Team | Meetings | Points |
| Belle Vue | 9 | 20 |
| Ipswich | 7 | 17 |
| Peterborough | 9 | 14 |
| Poole | 7 | 12 |
| Wolverhampton | 7 | 10 |
| Swindon | 6 | 8 |
| King's Lynn | 7 | 6 |
WHAT HAPPENED?
The 'Tru Plant' Witches beat the Peterborough Panthers 49-41 in a tight encounter on Thursday at Foxhall in the Premiership.
There was not much to separate the two sides throughout the tie as the hosts tried to pull away but were reeled back in by their opponents to keep it tight. The home team had enough in the end though to win the meeting and ensure the away side went home empty handed. Cameron Heeps top scored for Ipswich with 13+2.
Richard Lawson and Danny King started the night off with a 5-1 to give the hosts an early lead. However, the Panthers levelled things immediately with a maximum of their own in heat two thanks to Aaron Summers and Bradley Wilson-Dean. Chris Harris won heat three but with David Bellego at the back it was a 3-3 that left it all square at 9-9.
Heeps replaced guest Coty García in heat four but the race was stopped as Wilson-Dean was an early faller and he was excluded from the re-run. King made the gate in the re-run, but Rohan Tungate made the pass to take the win and prevent any heat advantage to the Witches. Heat five was called back with Harris warned for moving at the start. That didn't bother the Witches number three though as he won but Bellego was again at the back meaning a 3-3. King and Lawson put the home team back ahead with a 5-1 in heat six leaving Ipswich 20-16 up.
Heeps won heat seven and Garcia made his way into third passing Panthers guest Kyle Newman for a 4-2 to the Witches. Heeps came in for Garcia again in heat eight as King got the better of Scott Nicholls to win and the Australian reserve clinched third after making his way past Wilson-Dean. Summers won heat nine with Bellego second and Tungate got past Harris for third to keep things tight with Ipswich leading 30-24.
Nicholls came in as a tactical substitute for the away side in heat 10 and it worked to perfection as he and Charles Wright hit a 5-1 to reduce the home team's lead to just two points. Heeps won heat 11 with Bellego third for a heat advantage to the home team. Heeps came in for Garcia again in heat 12 and Ipswich had some breathing space as he won and was followed home by Harris for a 5-1 that put them 40-32 up.

Lawson won heat 13 but Garcia fell meaning a 3-3. It looked like it might be going to a last heat decider as Wilson-Dean and Wright made the gate in heat 14 but Bellego first passed Wright and then Heeps took him on the line for a shared heat that confirmed victory in fine style. The home team ensured the visitors went home with nothing as Lawson won heat 15 and the points were shared for a 49-41 win to Ipswich.
SPONSORED RIDERS OF THE NIGHT…
King was awarded the Zog Energy rider of the night of the award after scoring 11+1 and Lawson was the choice of Scott Properties after scoring 11+1.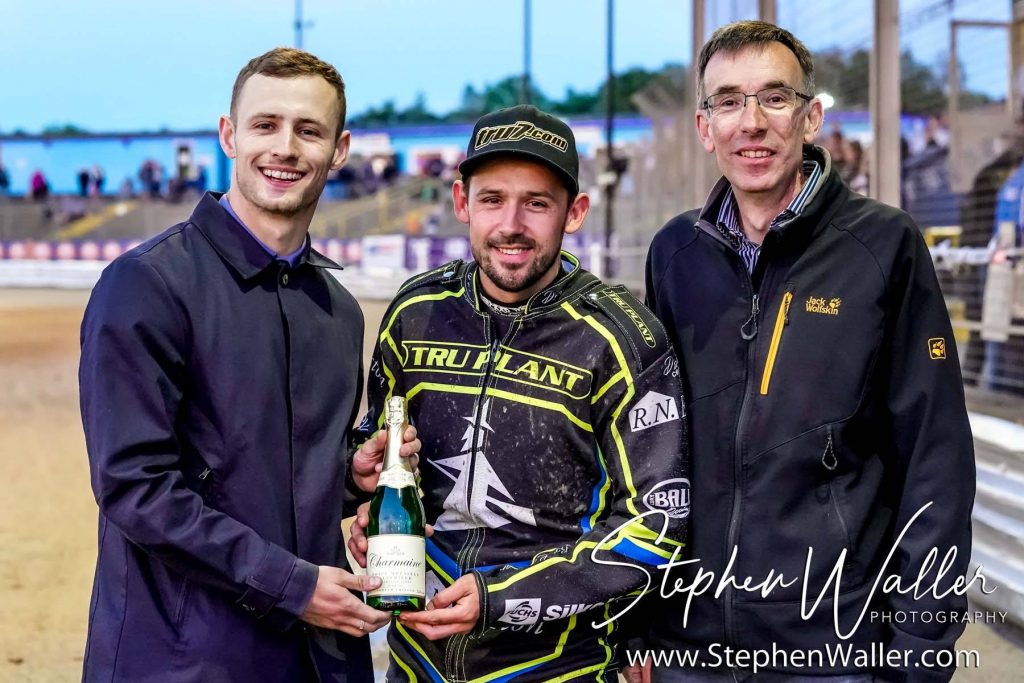 KEY MOMENT…
Just four points separated the sides going into heat 12 and it could have gone either way. The home pair of Heeps and Harris came up trumps for a 5-1 that put the hosts eight ahead with three to race which in the end was too much for their opponents to claw back.
WHAT IT MEANS…
Ipswich take three points that keeps them second in the Premiership table. Peterborough take nothing despite their best efforts and remain third in the table.
WHAT'S NEXT?
The 'Tru Plant' Witches host the Swindon Robins at Foxhall on Thursday 13th June in a Premiership fixture at 7.30pm.
AROUND THE TRACKS…
Swindon beat King's Lynn 50-40 in the Premiership at the Abbey.