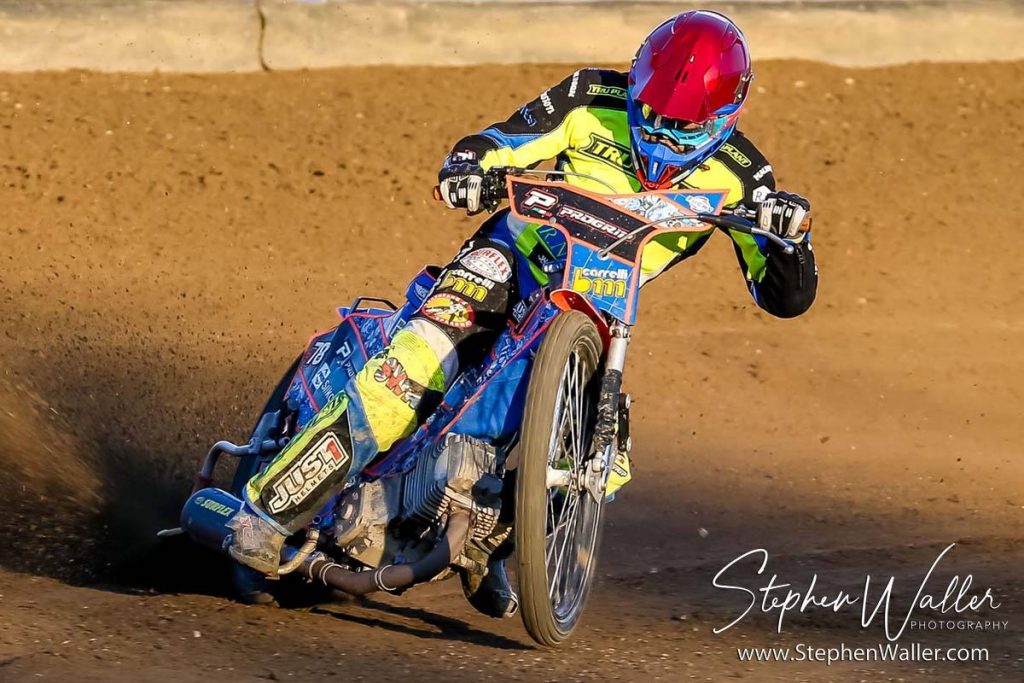 The scores
Semi-final: Peterborough 18, Edinburgh 17, Glasgow 13, Lakeside 13, Sheffield 13, Workington 11, Berwick 11, Redcar 10, Ipswich 10, Newcastle 9, Scunthorpe 7.
Final: Peterborough 22, Edinburgh 19, Glasgow 17, Lakeside 14.
The story
The 'Tru Plant' Witches exited at the semi-final stage of the Championship Fours at Redcar on Sunday with 10 points, as Peterborough retained their title.
Without the injured Danny King the Witches struggled to make an impact on the tournament although Nico Covatti top scored with two wins from his two rides.
Rory Schlein was out in heat one and finished third behind Lakeside's Nick Morris and Newcastle's Stuart Robson. Cameron Heeps couldn't get amongst the points in heat four as Workington's Rasmus Jensen took the win. Covatti won heat seven to get the Witches going as he beat Scunthorpe's Josh Auty, Berwick's David Howe and Glasgow's Claus Vissing but Danyon Hume was excluded in heat nine after falling on the first two bends leaving the Witches with it all to do in the second round of rides.
Schlein led the re-run of heat 13 but was passed by Edinburgh's Erik Riss on the final lap, having to settle for second. Heeps picked up a point in heat 16 after Redcar's Ben Barker had been controversially excluded in the first staging after an incident with Berwick's Jye Etheridge. Covatti won from the gate in heat 19 to finish with two wins from two but Hume came fourth in heat 21, meaning the Witches were out with just 10 points as Peterborough and Edinburgh went through to the final and Glasgow and Lakeside joined them after winning a run-off.
In the final the Panthers beat Edinburgh by three points with Glasgow third and Lakeside fourth.
Next meeting
The 'Tru Plant' Witches are in action on Thursday 5th July as they travel to Sheffield in the Championship.