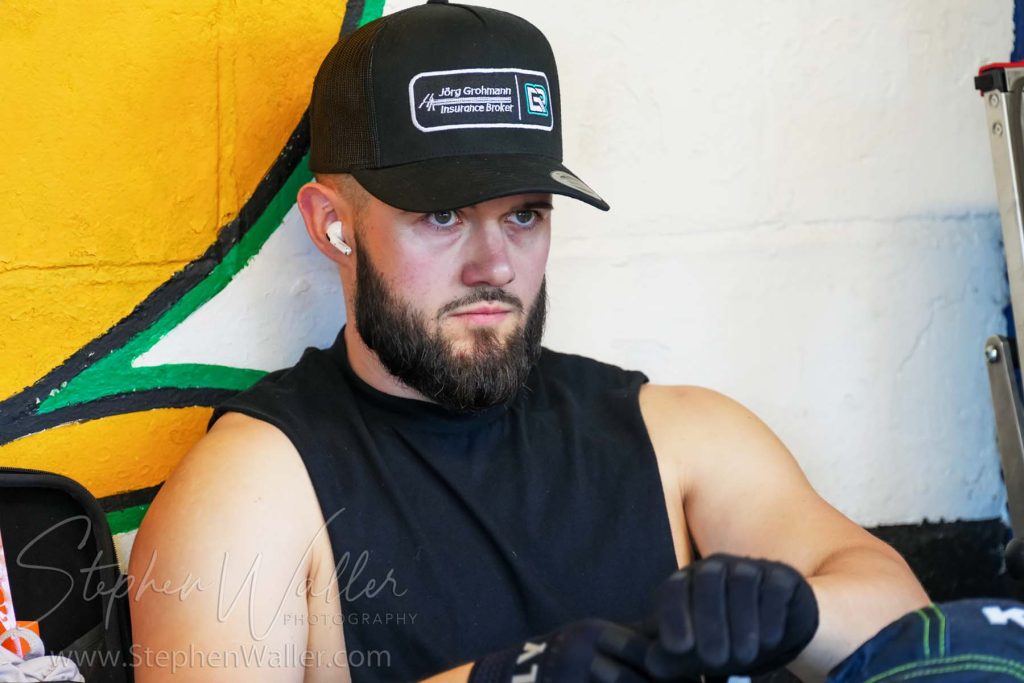 By Mike Bacon
Ipswich 'Tru Mix' Witches ace, Erik Riss, has talked of his gratitude to the club and his confidence in the side as he and his team-mates go in search of Knockout Cup and play-off glory.
Riss has endured a tough 2023, coming back from an injury at the start of the campaign, only to be side-lined with a debilitating illness that saw him endure several lumbar punctures during his slow road to recovery.
However, and with the Witches management sticking by him, the 27-year-old has regained much of his mojo in recent weeks as the Suffolk side reached the Knockout Cup final on Monday after defeating Peterborough on aggregate.
Now, they face one final Sports Insure Premiership test in their final league meeting of the regular season, at King's Lynn on Monday night where victory could see them grab a play-off place.
"I am very appreciative to the club," Riss said. "I was worried about being dropped because I wasn't doing well. And to be honest if I was the team manager, I would have probably dropped myself, so I was surprised they stuck with me, but I'm so glad they did.
"Now I'm doing better I feel I'm giving something back and it's a nice feeling. It feels good, there's still hope we can make the play-offs, we are in a cup final. For me, it would mean a lot if we could win something as the club has stuck by me and, as I said, I'm so appreciative."
While a Knockout Cup final place is secured for the Witches, a play-off position is not. Ritchie Hawkins' team need to win at King's Lynn on Monday and hope Leicester drop enough points in their final two meetings, away at Wolves and Peterborough.
"If we win at Lynn, it gives us a chance," Riss said.
"It is a big meeting for us, a must win. It's all we can do, win it, and see what happens.
"There is a lot of confidence in the side. We've been very successful lately, home, and away. We know we can go to King's Lynn and win. You can always rely on Emil (Sayfutdinov) and Jason (Doyle), but the last few meetings everyone has done their part and that has helped us even more."
A month ago, the Witches' play-off hopes seemed all but dead and buried, however that is not the case now. And for Riss, he would like nothing more than to finish the season on a high.
"My form is still not back to what I can do, I can do a lot more," he said. "But slowly I'm getting more comfortable again.
"I'm not where I know I can be, I'm not sure I can get to that point before the end of the season. I just want to finish the season as good as I can, help Ipswich in the cup final and get us into the play-offs, then start afresh again next year."
KING'S LYNN STARS v IPSWICH WITCHES, Sports Insure Premiership, Adrian Flux Arena, Monday, September 4