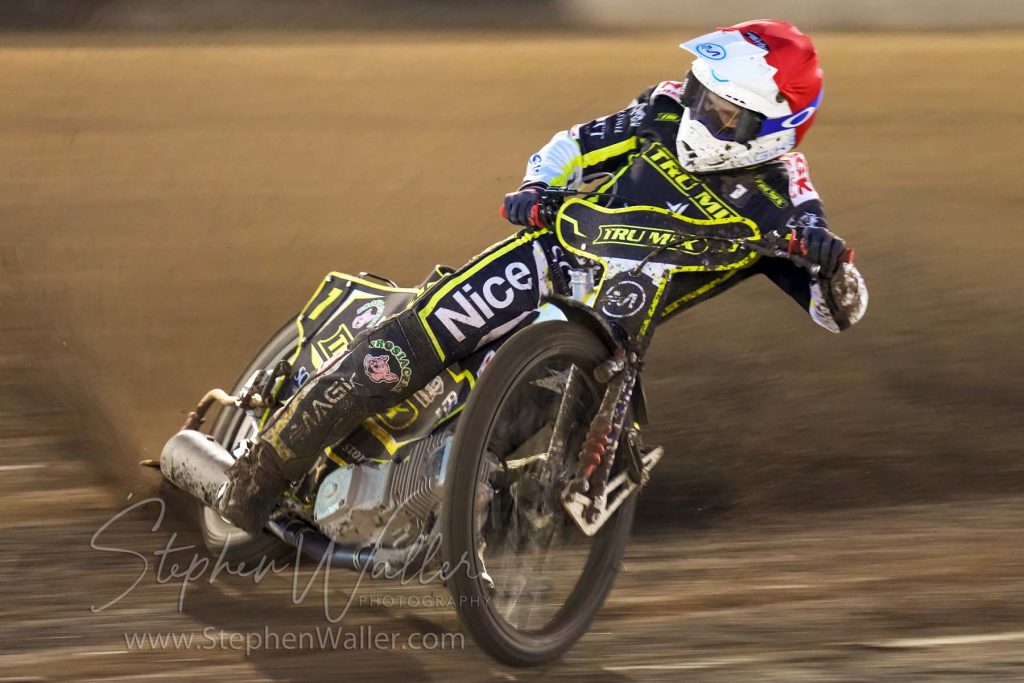 By Mike Bacon
Ipswich 'Tru Mix' Witches ace, Emil Sayfutdinov says his team not only deserve to be in the Sports Insure Premiership play-offs, but they must do everything they can to reach the final and secure another trophy.
The Witches head into tonight's semi-final, first leg play-off clash at Belle Vue still on a high after their resounding victory in the Knockout Cup final against Sheffield Tigers on Thursday night.
That piece of silverware – the first team trophy at Foxhall for 25 years – has given the side a big shot of confidence ahead of the clash with the Aces – the second leg of which is at Foxhall on Thursday.
However, injury to star Aussie ace, Jason Doyle, after an horrendous track crash in Denmark at the weekend has rather dampened things for the Suffolk side. Although they will be doing their utmost to keep things tight in Manchester.
"We deserve to be in the play-offs and fighting for the final," Sayfutdinov, who has proved an inspired signing for the Witches in 2023, said.
"Now we need to get into the final. We must try everything to be in that final. Of course, we must respect the other teams, Belle Vue, Wolverhampton, Sheffield. But we showed on Thursday what a strong performance we can put on."
The Witches face a tough test ahead of Thursday night's second leg at home, against an Aces side who finished top of the pile in the Sports Insure Premiership regular season – 10 points ahead of fourth-placed Witches.
Not that Sayfutdinov is just thinking about keeping the score close.
"I don't think we need to lose at Belle Vue, we must try and win," he said. "It won't be easy of course, but it's the play-offs, we must give everything. That must be our thought.
"Belle Vue is a normal track for me, like a European track. It's a great track for racing, I like it.
"It will be interesting to see how it all works out."
Sayfutdinov, along with Doyle, have led the team through what has turned out to be an historic season for the club. Yet, Sayfutdinov knows the pair of them have not done it alone.
"Me and Jason have done well, yes, but there are all the other riders in the team doing their jobs," he said.
"Ipswich is about the whole team. I have just tried to do my best for Ipswich since I have arrived."
Looking back on what was a superb night at Foxhall on Thursday in front of a bumper crowd – another one is expected this Thursday for the second leg – Sayfutdinov knows the importance the fans play on such occasions.
"Last Thursday it was a great night for us and especially the fans," he added.
"It was an amazing feeling being with them all and it made it a great night together. I'm really enjoying this year.
"But now, we must try and win another trophy."
BELLE VUE ACES v IPSWICH WITCHES, Sports Insure Premiership play-off, first leg, Monday, September 18, 7.30pm