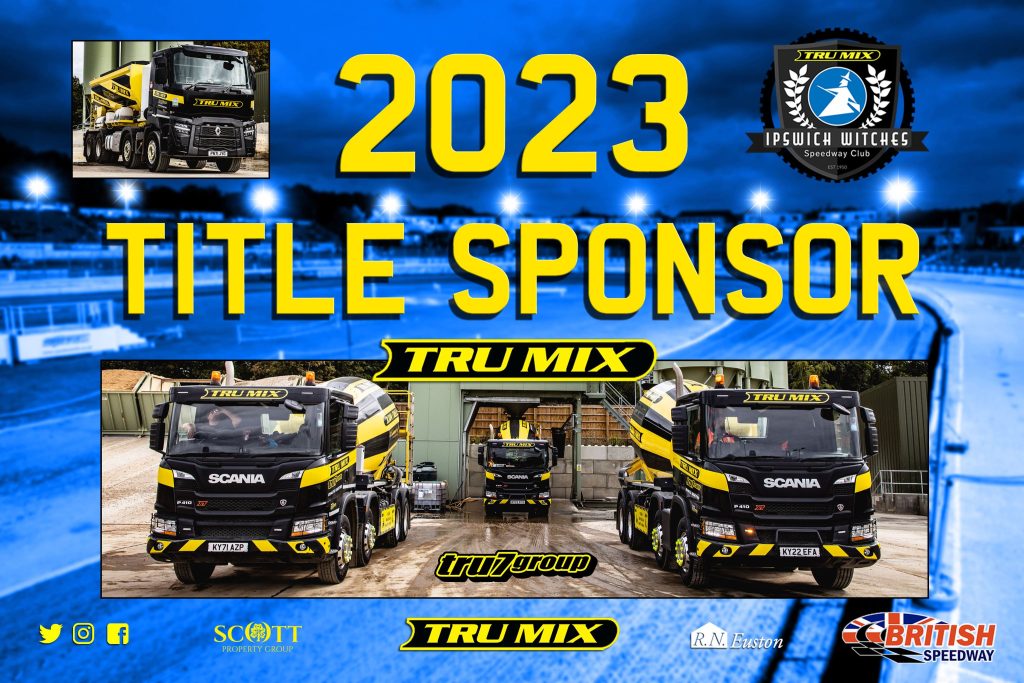 By Henry Chard
The 2023 side will continue to be known as the Ipswich 'Tru Mix' Witches after Guy Nicholls and the Tru7 Group renewed their title sponsorship with the club for the new season.
The Tru7 Group have been title sponsors since 2016, with the Witches being known as the Tru7.com Witches, the Tru Plant Witches and currently the Tru Mix Witches.
Promoter Chris Louis is delighted to have the company on board for another season and highlighted the important role sponsorship plays.
"Sponsorship is the lifeline of every speedway club," said Louis. "Particularly these days, so to have a hugely successful family run business backing us is great. We have got such a great relationship with them, their business ties in so well with us from a practical sense as well as the support they give us. We are often in need of aggregates, machines and they always have the best, so it works really well for us."
The former captain added that the company's support is not only financial with Guy's passion for speedway and the Witches going back to his childhood.
"Guy and Jake (Nicholls) and the rest of the staff are hugely supportive, there are always staff and customers with them and there is always 20-30 people up there every week supporting us. They are very active in that sense and doing a deal is pretty straight forward.
"Guy first of all is a massive fan of bike racing and in particular speedway, it is something he grew up with in the town and for that reason he has always been around the sport. Supporting, sponsoring individual riders over the years, going way back to the Americans and different people. His history within the sport and Ipswich in particular goes back a very long way."
Louis says that the title sponsors are just as keen as everyone else at the club to see the Witches lift the Premiership trophy in 2023.
"For all that I have said about Guy and Jake, the family and the business, they are winners, they want to be the best in what they do, and they want us to be the best. They are dead set on putting that Premiership trophy in the cabinet along with Ritchie (Hawkins), myself, and the riders we have every year. That is always the intention, they are so supportive and want the best for us.
"They were made up to be led by a rider last year like Jason (Doyle) and to have him back is great. That's partly why it is taking us a while to complete the team and we hope we can update everyone in the next couple of weeks with what is happening there, we are striving to be the best team we can."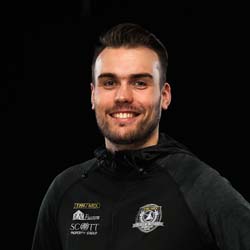 Digital Media Manager at Ipswich Speedway