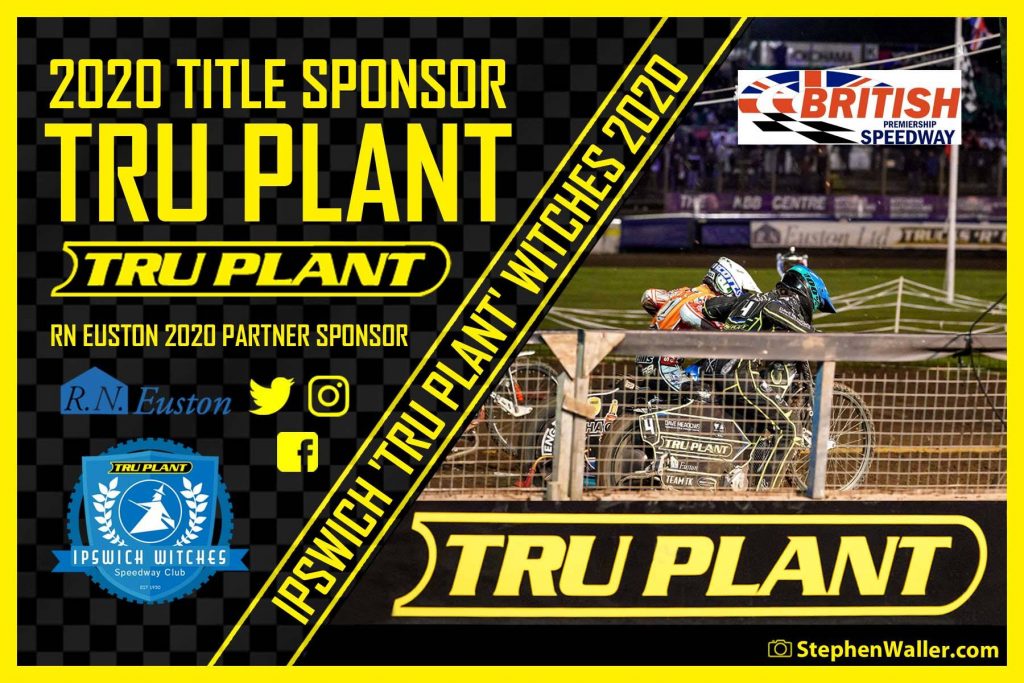 By Henry Chard
Ipswich Speedway is delighted to confirm that their sponsorship with Guy Nicholls and Tru7.com will continue in 2020 with the team being known once again as the Ipswich 'Tru Plant' Witches.
Long-term partner sponsors RN Euston also continue their backing of the club in the new year.
The Tru7 Group have been title sponsors since 2016 and the Witches have been showcasing the 'Tru Plant' branch of the business since the start of the 2018 season.
Promoter Chris Louis says having the support of Tru Plant in 2020 is vital to their Premiership title bid after they finished as runners-up in 2019.
"Having our two long term sponsors returning to support us in 2020 is a massive boost to the club," said Louis. "We will once again be known as the Ipswich 'Tru Plant' Witches as we look to go one better next season. No one wants to bring success and trophies back to the club and the town more than Guy Nicholls and having the support of Guy and his group of companies is pivotal to our dream of winning silverware at the highest level of British Speedway.
"Guy is a massive supporter of the sport of Speedway but being an Ipswich man born and bred he knows the club inside out. His support is far more than financial and it's great to have this family run business on board once again."
Louis also praised the continued support of RN Euston and says that the support of local companies is part of the make-up of the club.
"Also remaining with the club is another long-term supporter of the Witches, RN Euston who are another family run construction company based in Creeting St Mary, just outside Ipswich. Mark Euston and his family have given us their backing for many seasons now.
"Supporting us on the terraces through thick and thin, nothing pleases me more than to see their smiling faces after a victory on a Thursday night. We are a family run club and having the backing of these family run businesses is a big part of who we are."
Tru Plant
Phone: 01473 612 761
Email: enquiries@tru7.com
RN Euston
Phone: 01449 720256
Email: m.euston@sky.com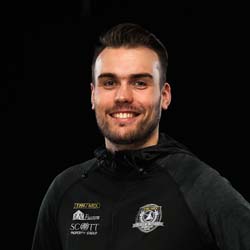 Digital Media Manager at Ipswich Speedway