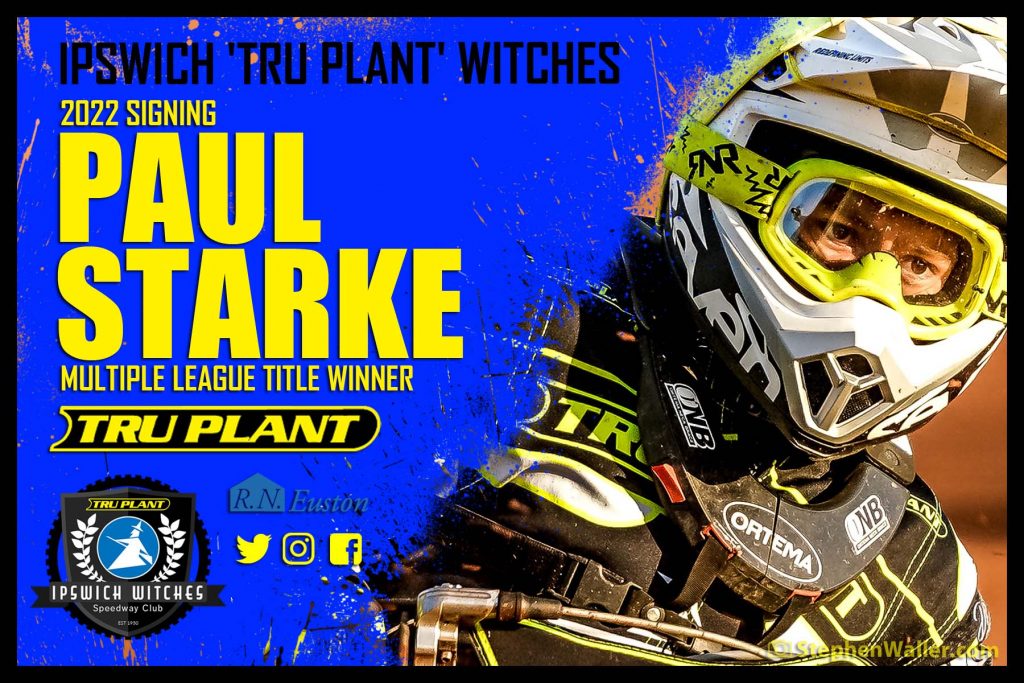 By Henry Chard
The 'Tru Plant' Witches are pleased to welcome back Paul Starke for the 2022 campaign.
Starke joined the Witches in June last season after the club's injury crisis, impressing the management during his spell in Suffolk and he is looking forward to starting the season at Ipswich this time around.
"It was a no-brainer for me to come back with all the management and everyone involved," said Starke. "I enjoyed being part of the team when I joined during last season and it was a shame I couldn't have started the year there. The team is looking good, and I would like to win something, and we can potentially do that. It is good to start the year with the team and hopefully we can do the business."
The 31-year-old proved to be a strong addition to the side, scoring plenty of points at reserve and he will start the new season in that position but says he doesn't mind what number he is riding at, as long as the team is doing well.
"I want to improve my average and bang loads of points in. Either way if I'm scoring points, I'm happy. Regardless of the number you are at, as long as you are scoring points and doing what you need to do, I am happy.
"If you are putting loads of points in and you go up into the team, you are always going to have someone strong at the bottom end anyway. As long as it is beneficial to the team then it is good, and if it is beneficial to me scoring points either way, I am quite happy with that. Going from seven rides to four is a shock to the system but I just want to score points and win races, so either way if I'm doing that, I'm happy."
The Hereford-born rider says he will be better prepared for the 2022 season and believes a successful season is on the horizon.
"We made a few changes personally and with the equipment last year and it definitely paid off in many ways. I will be more prepared and better than I was for when it all starts so I'm looking forward to it and can't wait to get stuck in and get going and I think it is going to be a good year."
The former top-flight title winner is busy working as a builder in the off-season but is already planning and preparing for the new campaign.
"I have been relaxing a bit, but I have gone back to work now as well, back on the tools out in the cold! We are getting prep ready and ideas of what is going to happen with new equipment and engines and stuff. We will get to January and we will put in some good work and get everything ready, myself personally and the bikes as well, so that is what we are looking at."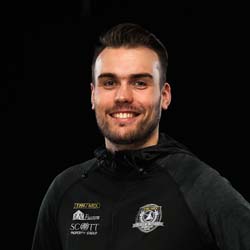 Digital Media Manager at Ipswich Speedway