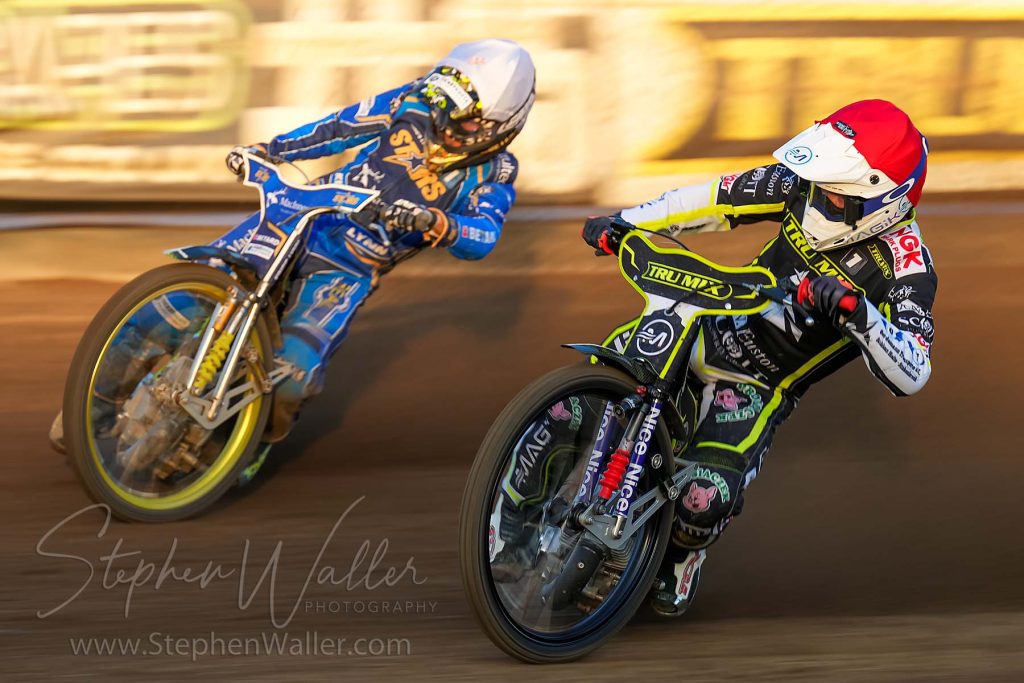 By Henry Chard
MEETING SPONSORS

Tru Mix – Tru7 is the leading supplier of ready mixed concrete in Ipswich. They offer a professional, reliable service with a range of mixer sizes from 4-8m3 along with Volumetric site batched lorries. They can supply large scale commercial or small domestic sites from our Suffolk wide locations, including a new state of the art batching facility in Kesgrave.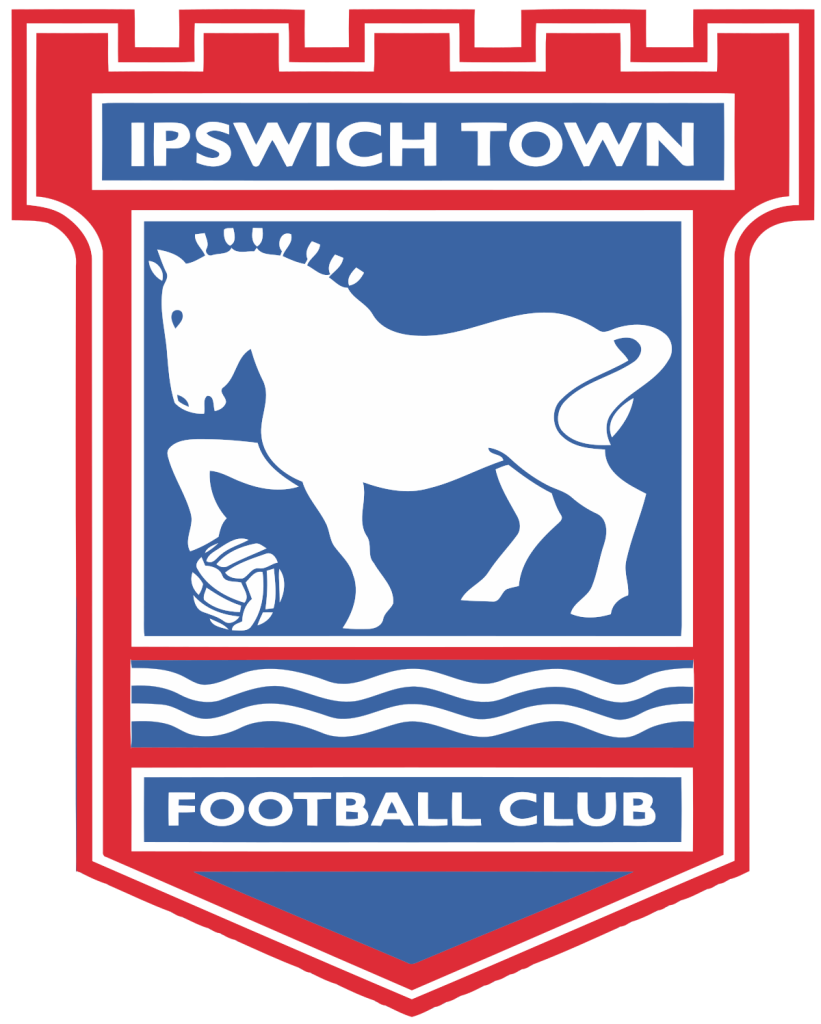 Ipswich Town Football Club – They offer an extensive range of hospitality, advertising and sponsorship opportunities to place your business front and centre, plus unforgettable experiences for their passionate and loyal supporters.
Whether you're looking to catapult your brand through a bespoke partnership or impress and engage key clients at a memorable match day, Ipswich Town Football Club is the place to do it.
THE SCORES
IPSWICH 51: Emil Sayfutdinov 13+1, Keynan Rew R/R, Danny King © 9+1, Erik Riss 9+2, Jason Doyle 10, Danyon Hume 10+1, Dan Thompson (RS) (Withdrawn). Team Manager: Ritchie Hawkins
KING'S LYNN 39: Artem Laguta 2, Thomas Jorgensen R/R, Benjamin Basso (G) 6+1, Connor Mountain (G) 3+1, Nicolai Klindt © 15, Simon Lambert 10+2, Sam Hagon (G) (RS) 3+2. Team Manager: David Hoggart
REFEREE: B. Horley
SPORTS INSURE PREMIERSHIP TABLE
| | | |
| --- | --- | --- |
| Team | Meetings | Points |
| Belle Vue | 21 | 38 |
| Wolverhampton | 17 | 29 |
| Leicester | 17 | 29 |
| Ipswich | 21 | 27 |
| Sheffield | 16 | 24 |
| King's Lynn | 18 | 7 |
| Peterborough | 18 | 5 |
THE STORY
The Ipswich 'Tru Mix' Witches recorded victory again in the East Anglian derby as they overcame King's Lynn on Thursday night at Foxhall in the Sports Insure Premiership.
The home team were using rider replacement for Keynan Rew but were still heavy favourites against a patched-up Stars side. However, a heat two crash for Dan Thompson saw him withdrawn with a dislocated shoulder, leaving the Witches with just five men and up against it for the rest of the meeting. The Suffolk side battled on though and still had too much for the Norfolk side as they made it five wins on the spin. Emil Sayfutdinov top scored with 13+1.
Heat one was stopped as Danyon Hume fell on the opening lap under pressure from Simon Lambert and the referee decided to exclude the Ipswich man. Sayfutdinov won the re-run setting a new track record in the process with a time of 55.0 seconds. Heat two was also stopped as Thompson hit the deck after some first bend bunching with the Witches man receiving treatment from the paramedics. There was a lengthy delay to the meeting with Thompson being withdrawn and taken to hospital and an early interval was called. When the action did resume Hume won the re-run and Ipswich went in front in heat three as Erik Riss won and Danny King got himself into third for a 4-2. Nicolai Klindt won heat four in a 3-3 leaving Ipswich 13-11 ahead.
Heat five was awarded as a 5-1 to Ipswich with King leading the race but Artem Laguta fell late on in the race having done well to get into second, meaning Riss was promoted to second. With the Witches down to five riders, Sayfutdinov was out on his own in heat six and won with ease. Jason Doyle and Hume were on a maximum in heat seven, but Hume fell again on later on in the race meaning a 3-3. Riss was on his on own in heat eight and made the gate but couldn't prevent Klindt from taking the chequered flag, meaning a heat advantage to King's Lynn to make the score 26-22.
There was another stoppage in heat nine as Klindt left King no room on the outside, putting the Ipswich captain in the fence, a move which he was excluded for. King dusted himself down and teamed up with Riss for a maximum in the re-run. Klindt was back out in heat 10 as a tactical substitute but he was no match for Sayfutdinov who was the sole Ipswich rider in the race. Doyle won heat 11 as Laguta retired, giving Ipswich a 4-2 to extend the lead to 10 points. The hosts hit another maximum in heat 12 as Hume and King raced home to give their side a big 43-29 lead.
Klindt held off Doyle to win a shared heat 13 and the Stars hit a 2-4 in heat 14. Sayfutdinov took the final race of the night as his partner King retired with bike issues, but it was job done for Ipswich despite the difficult circumstances as they made it five wins in row.
REACTION FROM THE BOSS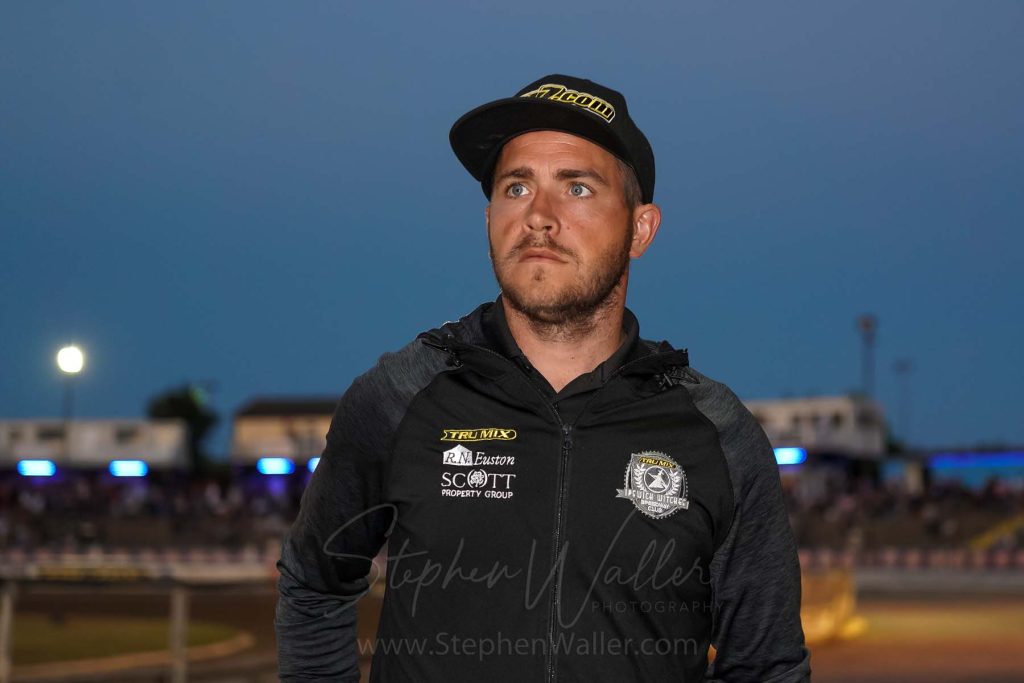 Ipswich 'Tru Mix' Witches team manager Ritchie Hawkins reflects on Thursday's win against King's Lynn.
"I am delighted with the effort shown by the five remaining riders and the seven mechanics that worked their socks off to keep the boys on track. It was an amazing effort in the pits by all twelve of them and I couldn't have asked for more, I am delighted with them.
"The loss of Dan in heat two was a massive blow to us with us already using rider replacement. It has been confirmed on x-ray that he has dislocated his shoulder. We will know more about the damage in the coming days. To pick up an injury when you are hitting the best form of your life is really disappointing for him. Hopefully it isn't too severe, he is young, and I know he will work hard to make sure he recovers as quickly as he can. He will come back stronger.
"There was a lot of dirt on the track and some riders struggle to ride a speedway track with dirt on nowadays, that makes it difficult for them. Our boys dealt with it well and there was lots of incidents and good racing.
"That makes it five wins in a row, but we can't get carried away with that. We have another important meeting next week that we need to win away from home to keep the pressure on everyone and then we will go to Wolves the following week."
TRU MIX & IPSWICH TOWN FOOTBALL CLUB RIDERS OF THE NIGHT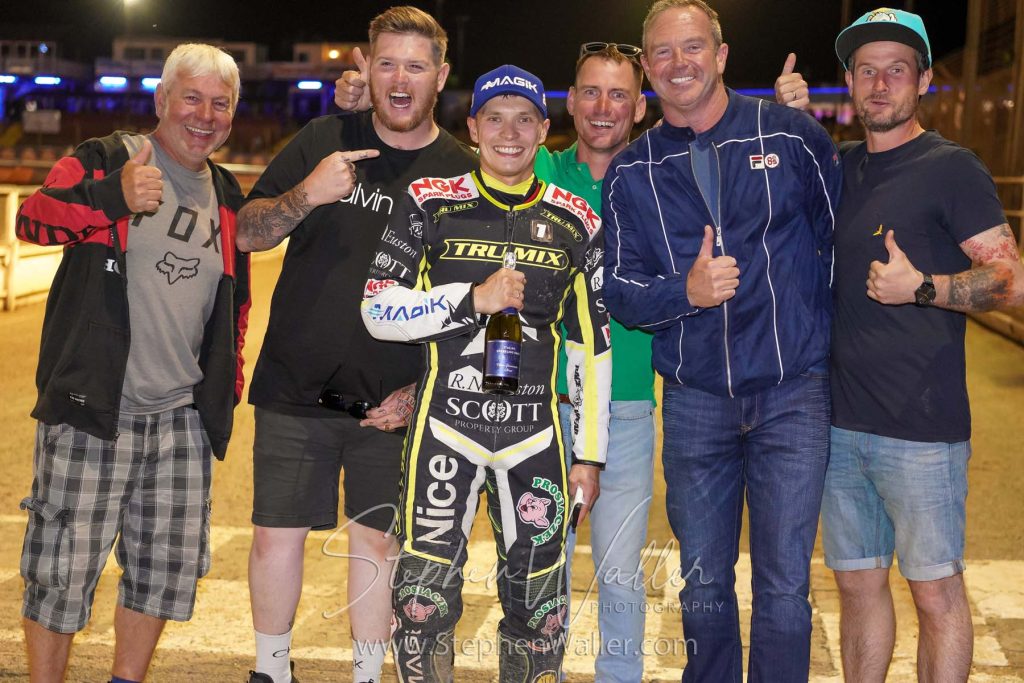 Title sponsors Tru Mix chose top scorer Sayfutdinov.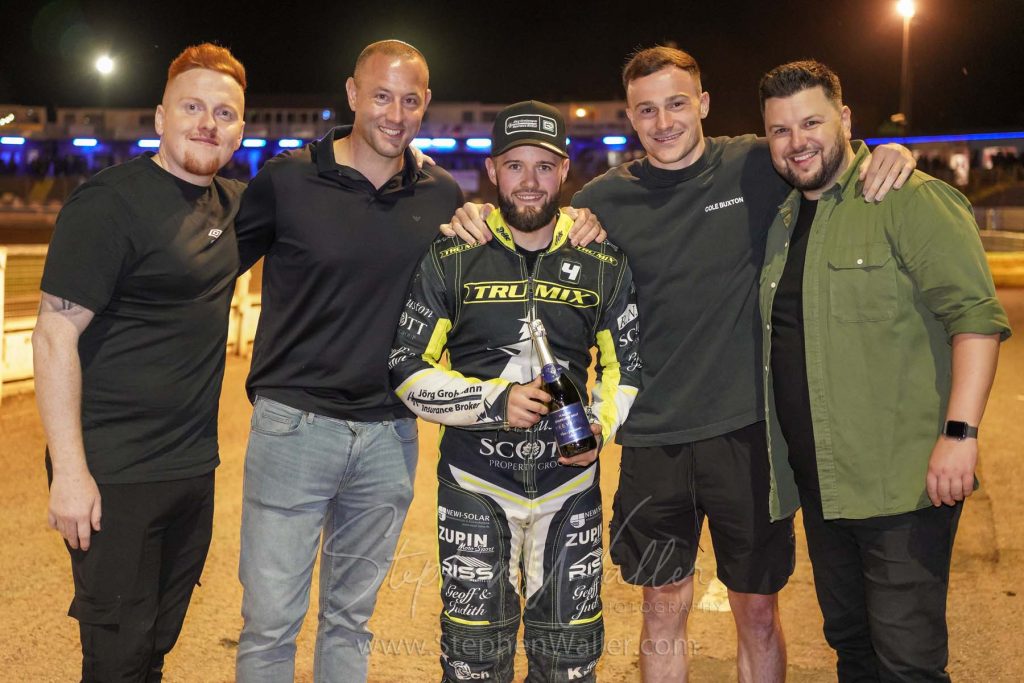 ITFC picked Riss who continued his good form with 9+2.
WHAT IT MEANS
Ipswich remain fourth and add two points to their total, closing the gap on the two teams above them. King's Lynn stay sixth.
UP NEXT
The 2023 British Final takes place at the National Speedway Stadium on Monday 14th August. Tickets can be purchased on the gate and in advance here.
BEN FUND COLLECTION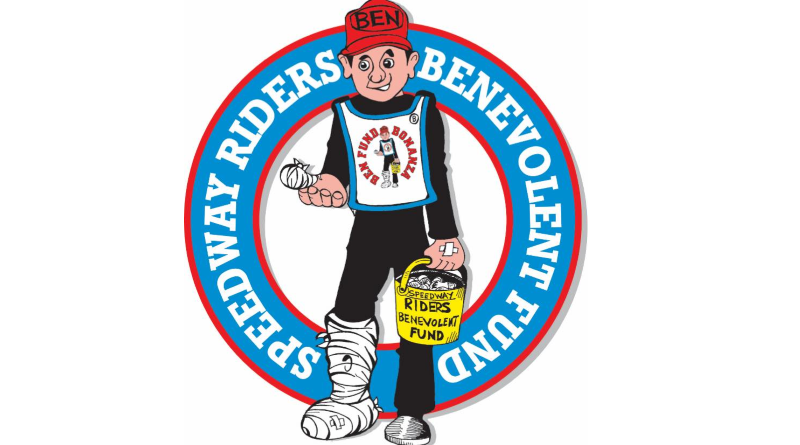 The annual collection for the Speedway Riders' Benevolent Fund raised £3195.06 at this meeting, beating last year's total of £2773.65. All donations go to a fantastic cause and thank you for giving generously! This total included a £200 donation from Sayfutdinov who had been presented with a cheque by A&S Aggregates Ltd for breaking the track record.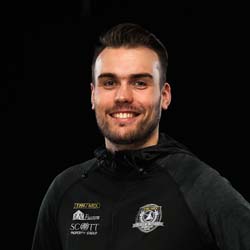 Digital Media Manager at Ipswich Speedway