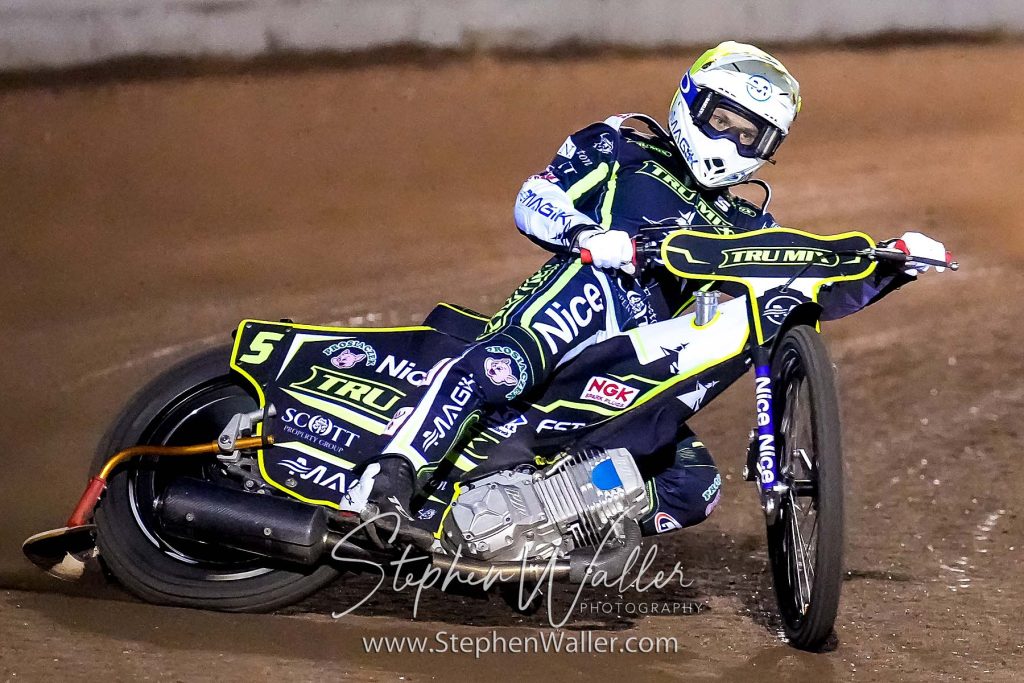 By Henry Chard
THE SCORES
SHEFFIELD 51: Jack Holder 11+1, Lewis Kerr 0 (Withdrawn), Adam Ellis 6, Josh Pickering 7, Tobiasz Musielak 11+1, Kyle Howarth © 12+3, Dan Gilkes (RS) 4. Team Manager: Simon Stead
IPSWICH 39: Emil Sayfutdinov 16+1, Keynan Rew 5+1, Danny King © 7, Erik Riss 1, Jason Doyle 6, Danyon Hume 3, Dan Thompson (RS) 1. Team Manager: Ritchie Hawkins
REFEREE: C. Ackroyd
SPORTS INSURE PREMIERSHIP TABLE
| | | |
| --- | --- | --- |
| Team | Meetings | Points |
| Belle Vue | 17 | 30 |
| Leicester | 12 | 22 |
| Wolverhampton | 14 | 22 |
| Sheffield | 13 | 20 |
| Ipswich | 14 | 15 |
| King's Lynn | 13 | 7 |
| Peterborough | 13 | 2 |
THE STORY
The Ipswich 'Tru Mix' Witches endured a frustrating evening on Monday in the Sports Insure Premiership as they came away empty-handed from Sheffield.
The Suffolk side took a 12-point lead to South Yorkshire having recorded victory at Foxhall last month but started slowly at Owlerton as the Tigers built up an early six-point lead. The away side hit back to level the score quickly before the hosts edged ahead to take a four-point lead with just four to race. Sheffield then finished strongly to secure the victory on the night and with the aggregate score level after 30 races it went to a Super Heat to decide who took the bonus point. Emil Sayfutdinov won the Super Heat but with the Sheffield duo in second and third it was the Tigers who claimed the extra point on a pretty miserable evening for Witches fans. Sayfutdinov top scored with 16+1.
Heat one was stopped with Jack Holder leading but his partner Lewis Kerr fell whilst at the back and was excluded. Holder won the re-run for a 3-3 whilst Kerr was immediately withdrawn from the rest of the meeting following his crash. The Tigers went ahead in heat two with a 4-2 before Adam Ellis got the better of Danny King on the opening lap of heat three as the hosts recorded another heat advantage. It looked like being a 5-1 in heat four to Sheffield with Tobiasz Musielak and Kyle Howarth at the front, but Jason Doyle worked overtime to hunt down Howarth and squeeze around the outside of the Tigers skipper on the last lap to deny the maximum, but it had been a solid start by Sheffield who led 15-9.
Heat five was stopped as Sayfutdinov came under Ellis at the front with the Sheffield man hitting the air fence before being excluded by the referee. Sayfutdinov won the re-run and Keynan Rew saw off an early challenge from Josh Pickering to secure a maximum for the Witches. Doyle won heat six despite a last corner divebomb from Holder and at the back Danyon Hume got past Dan Gilkes on the final lap to secure a heat advantage to the visitors which levelled the score. Sheffield went back in front in heat seven with a 4-2 and they extended their lead with a 5-1 in heat eight to give them a 27-21 advantage.
Ipswich team manager Ritchie Hawkins brought in Sayfutdinov as a tactical substitute in heat nine and he won the race by some distance ahead of Pickering with Doyle in third for a 2-4. Holder won heat 10 as King produced an impressive swoop around Howarth to split the home pairing and limit them to a 4-2. Sayfutdinov held off the opening lap charge from Musielak to win heat 11 and Rew picked up a point for a heat advantage to Ipswich. The home team took a big step towards victory in heat 12 with a 5-1 putting them 40-32 up with just three to race.
Sayfutdinov took the chequered flag again in heat 13 but Doyle was relegated to the back, meaning a 3-3. Erik Riss was the early leader in heat 14 but he was passed by both Tigers as they secured the two league points and levelled the aggregate score with one to race. Doyle then touched the tapes in heat 15 and was forced to go off 15 metres in the re-run. Sayfutdinov held his nerve and held off Holder to win the re-run and take it to a Super Heat to decide who picked up the aggregate bonus point. Sayfutdinov was once again untouchable in the Super Heat, racing to another win but with Holder and Musielak in second and third it made it a 5-4 to Simon Stead's men which secured them all three points on a night Witches fans will want to forget in a hurry.
REACTION FROM THE BOSS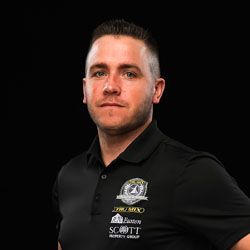 Ipswich 'Tru Mix' Witches team manager Ritchie Hawkins reflects on Monday's defeat to Sheffield.
"I am extremely disappointed; we were in the meeting longer than we were last time we were here, but we dropped away again at the end. To even lose the bonus point is dreadful and obviously it really hurts our chances of making the top four.
"It was clear Erik really struggled tonight and that is as disappointing for him as it is for everyone. Doyley had a rare off night but the margins between the top boys around here are very minimal, and he wasn't far off but he wasn't quite his sublime self that he has been pretty much week in week out for the last 18 months.
"Emil was superb again as he was last time he was here, and he has been like that pretty much everywhere we have been. He was brilliant and a joy to watch around there.
"It really hurts our play-off chances, and everyone is leaving here very disappointed, but we go again on Thursday. We have got to pick ourselves up for that and keep fighting. We owe it to everyone and ourselves to keep fighting for the rest of the season and that is what we will do."
RIDER OF THE NIGHT
Similarly to his last performance at Sheffield, Sayfutdinov was sublime as he racked up 16+1 and won the Super Heat but his efforts were not enough for his side to claim any league points.
WHAT IT MEANS
Sheffield add three points to their tally after claiming the win and bonus point which cements their spot in fourth and puts them five points ahead of Ipswich with a meeting in hand in the race for the top four.
UP NEXT
The Ipswich 'Tru Mix' Witches host the Belle Vue Aces at Foxhall Stadium on Thursday 13th July in the Sports Insure Premiership. Tickets can be purchased online in advance here and on the gate.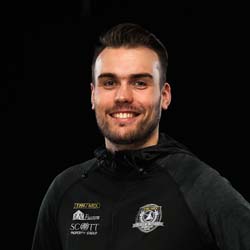 Digital Media Manager at Ipswich Speedway